The RIGHT people will deliver the RIGHT products.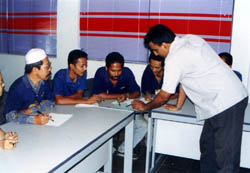 Our skills development program is thorough and comprehensive. External trainers are regularly engaged and training is provided to employees at all levels of the organisation to further develop their skillset.
Outside of work, we encourage healthy living. Many outdoor activities are organised to foster team spirit and sporting activities form an integral part of the company culture. We believe that this will not only benefit the company, but the society at large as well.
Our wholistic approach to staff development provides us with a skilled and dedicated workforce, translating into high productivity levels, personalised service for our customers and product excellence.